While you can delete a resume file in your Job Board account, you cannot delete a Resume Profile.
What is it?
Empowering Job Seekers with the ability to share their Resume is a critical part of any hiring journey. Likewise, Employers who are actively searching for the next great hire appreciate an easy to use database full of potential candidates.
This is precisely why we built a Resume Bank as part of Job Board.
Job Seekers
Job Seekers can upload their Resume under Job Seekers > Add or Edit a Resume.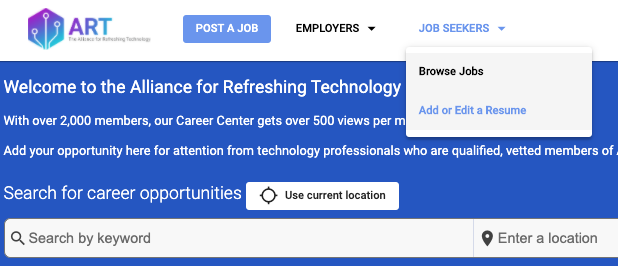 Users will need a Member login to upload their resume, and we suggest updating the Create an Account link to point to a membership form for those who want to upload a resume but aren't a member yet (this link is editable by Admins under Manage > Settings > Site Configuration > Create Account URL).
Once the Job Seeker is logged in they will be able to complete their Resume Profile, upload their resume, preview their resume, and save and publish their profile. Once Published, Employers with an active listing can view their Resume Profile.
Employers
Employers who are members can view all resumes so long as they have an active job posting. As soon as a job post expires, they will no longer be able to view resumes.
Employers can access the Resume Bank under Employers > Resumes.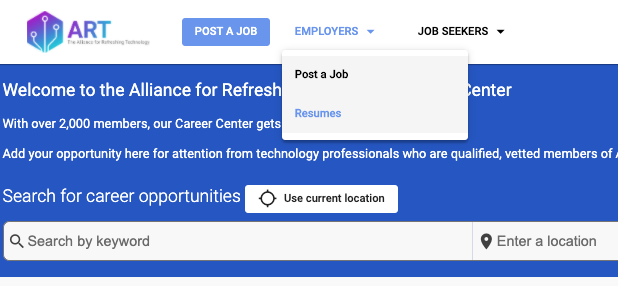 After login, Employers with an active posting can navigate through and view all published Resumes in the bank.