Quick Summary
Employers can opt to pay an additional fee to have their job posting emailed to all profiles in your MC Professional database
Once configured, Job Posting Distribution happens automatically without Admin intervention in daily batches every weekday
We respect all existing Email contact preferences (like current unsubscribes), and also allow easy opt-out for these specific Job Posting Distribution notifications
The Job Distribution Email is addressed from your Organization and includes your Organization Logo
What is it?
Employers post their open opportunities to your Job Board because of the qualified, vetted audience they can reach there – your members and prospective members. They also understand that not everyone will immediately see their new posting or navigate to the Job Board when they're actively hiring.
The Job Posting Distribution feature allows Employers to purchase an add-on to have their job posting distributed to all of the profiles in your MC Trade database via email, ensuring that their opportunity gets in front of great candidates (even those who may not be actively seeking a new position) and increasing the visibility of their job posting.
When employers purchase Job Posting Distribution, their posting notification will be delivered to profiles in your database via email the following weekday. If multiple employers purchase Job Posting Distribution on the same day, all posts for distribution will be grouped together in one notification to avoid filling members inboxes.
Here's an example of the approval email admins receive when an employer purchases the distribution: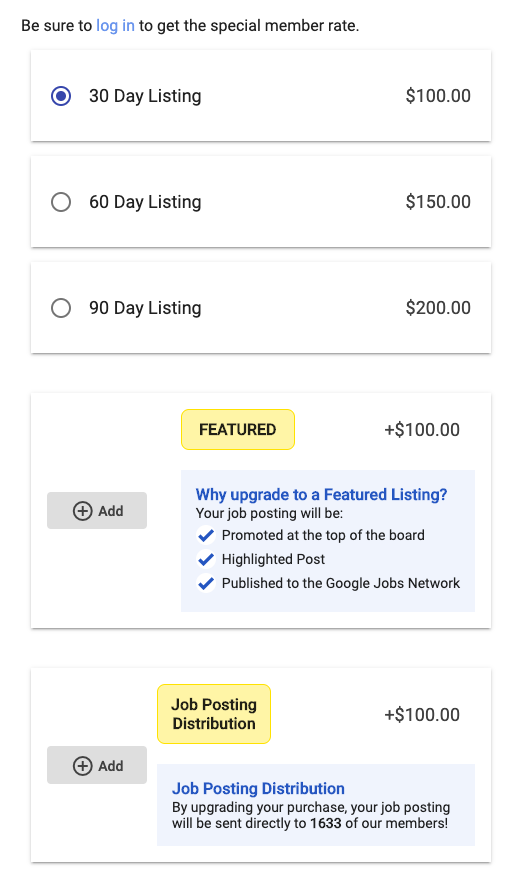 And, here is an example that members/prospects receive: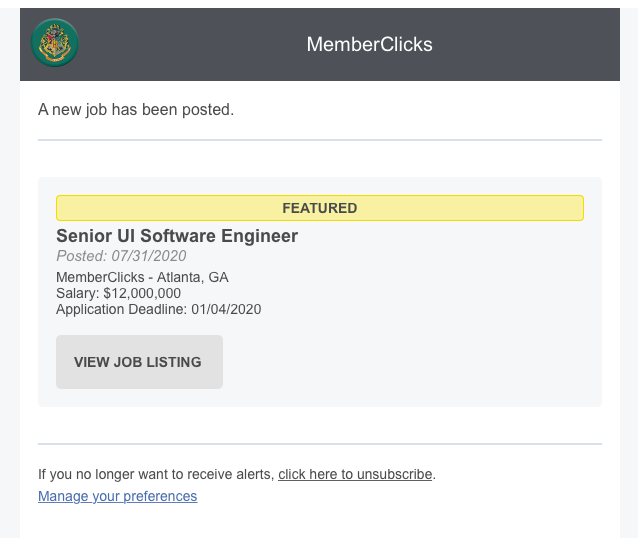 The Subject line will state: "Check out these new job(s)" and it will be from "associationname@memberclicks-mail.io".
Note: The Job Posting Distribution respects existing MC Trade Profiles that have enabled the Do Not Email setting and will not email those profiles.Recipients can also opt-out from these specific Job Posting Distribution notifications at any time.
How to get started
Log in to Job Board as an administrator and navigate to the Pricing Configuration Page (Manage > Settings > Pricing > Member Type & Bundles)
Enable the Job Posting Distribution Toggle, enter the Non-Member and Member Price in the "Job Posting Distribution Price" modal, and click Save.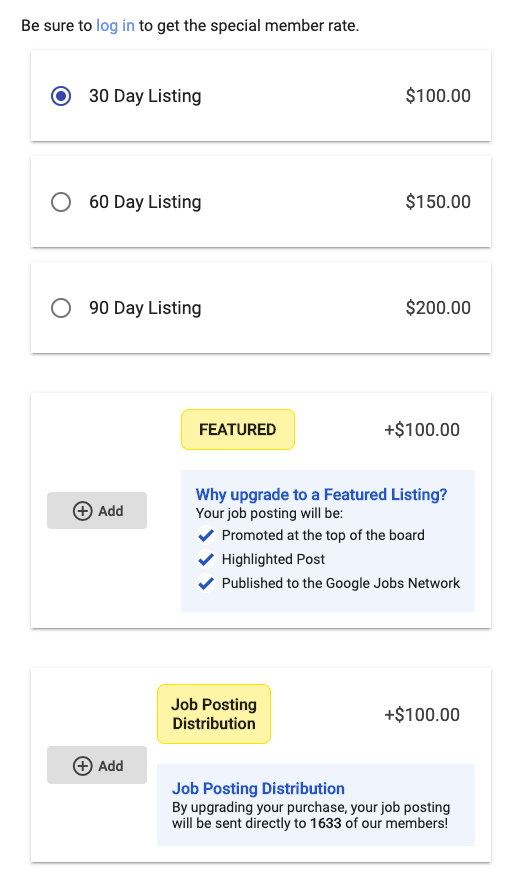 Once Job Posting Distribution is enabled and the prices are set, Employers will see the option to purchase this add-on displayed on the pricing page when they are posting their position.