Whether you have a complex Tiered Dues Membership Level structure, or just want to keep track of a few basic benefits you offer your members, Atlas's Benefit Management feature allows you to manage benefit utilization to clearly demonstrate value.
Note: Benefits can be configured and tracked independently of the Membership Level Management, but you'll get the most out of the system by assigning your benefits to different levels to be automatically updated throughout the database.
Once Benefits are Assigned to a Member, you will see them on the Member Benefits tab on the Profile Record.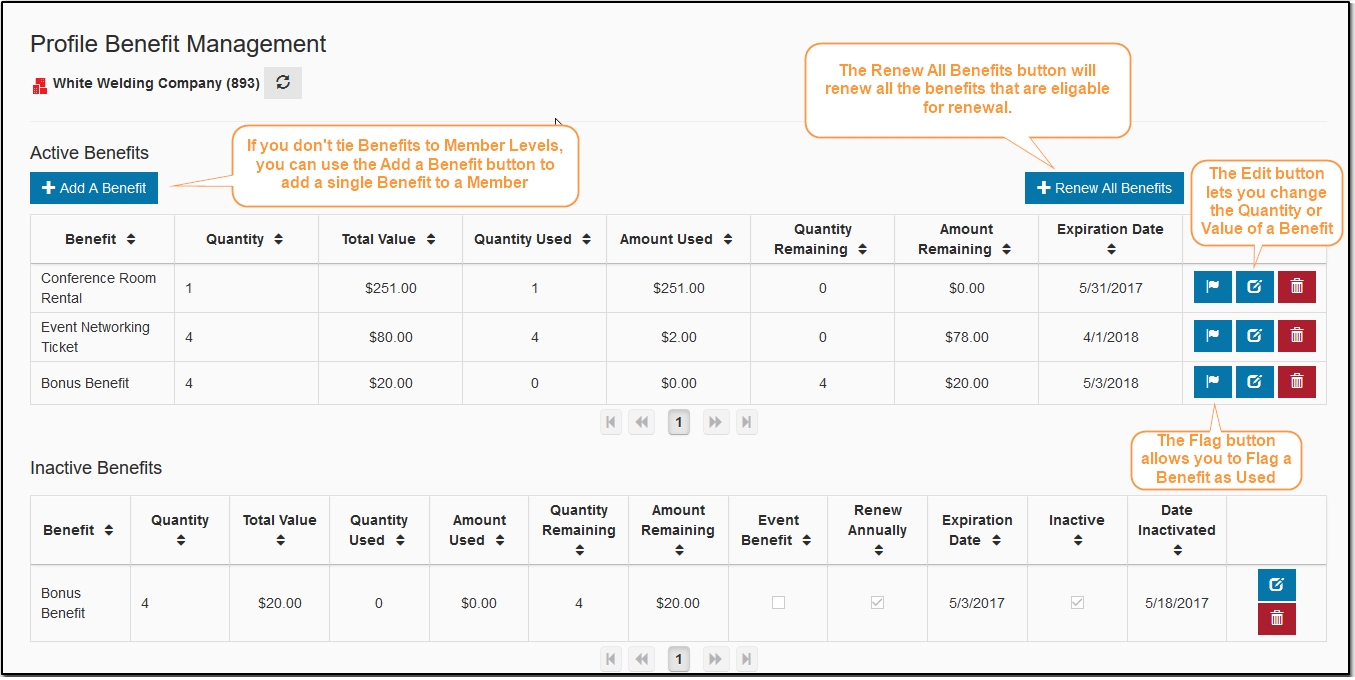 The creation and management of your Benefits is done in four steps:
Step 1: Create your Benefit Types (the different benefits you offer)
Start by making a list of every benefit that you offer to members, not just "upgrades" but all of the specific benefits you provide to members, from your lowest level to your highest. You can then enter this list in Atlas, which will power all of your Benefit Management features, providing you a drop-down list of options when creating and managing benefits. Click here for more details.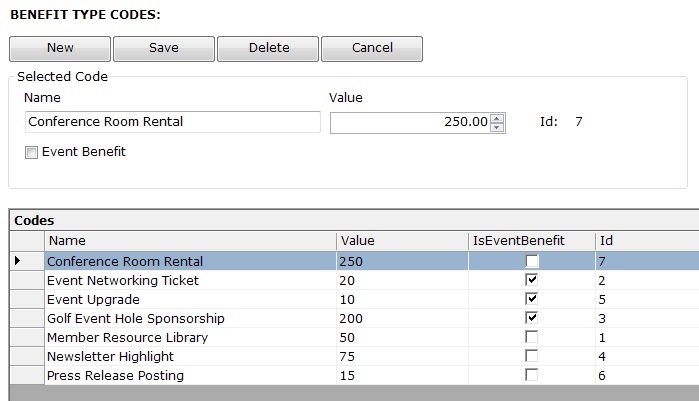 Step 2: Assign Benefits to your member profiles
Once you've created your Benefit codes, you can assign the benefits to members either through Membership Level Management, or manually in the new Profiles > Benefit Management interface in the browser. You can also add a benefit manually to any specific profile on that profile's benefit page.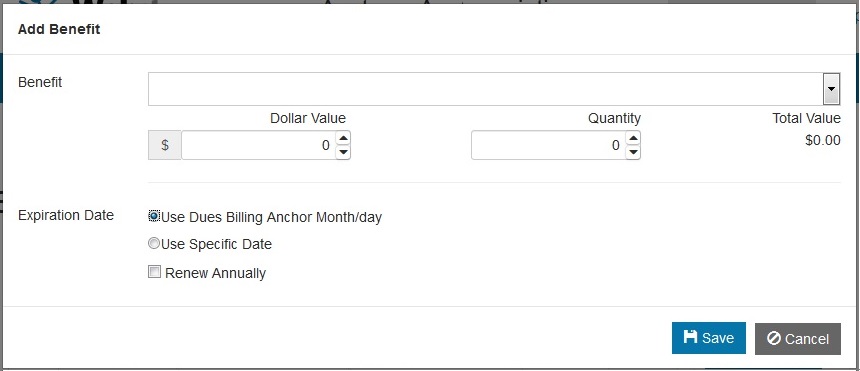 Step 3: Track Benefit Utilization
There are two ways to "utilize" benefits in Atlas. First, you can manually mark any benefit as used or partially used at any time, for a single profile or many profiles at once. Second, you can configure your Events module to allow Benefits to be used during Event Registration, either by your staff internally or by logged-in users during public event registration. These benefits are automatically deducted from the Member profile, and can be used by profiles with a Primary Relationship to a Member (e.g. employees of members can log in as themselves and use the Benefits assigned to their Employer who is a Member.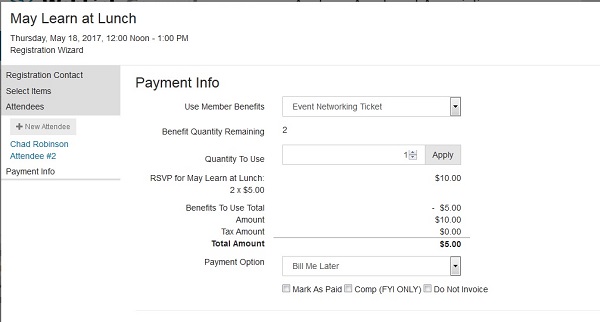 Step 4: Renew Benefits
When you create a Benefit, through any method, you can indicate whether that benefit should Renew annually or is only available as a one-time benefit. Each night, the Atlas Auto-Renew process will run and automatically renew all benefits that have expired, for members who do not have an outstanding dues invoice. Overdue members' benefits will remain active but expired until they are dropped or renew their membership by paying the open Dues invoice. You can also manually renew benefits at any time, for a single profile or multiple profiles at once. Click here to learn more about Renewing Benefits for a Single Profile, or click here to learn about Renewing Benefits for multiple profile at once.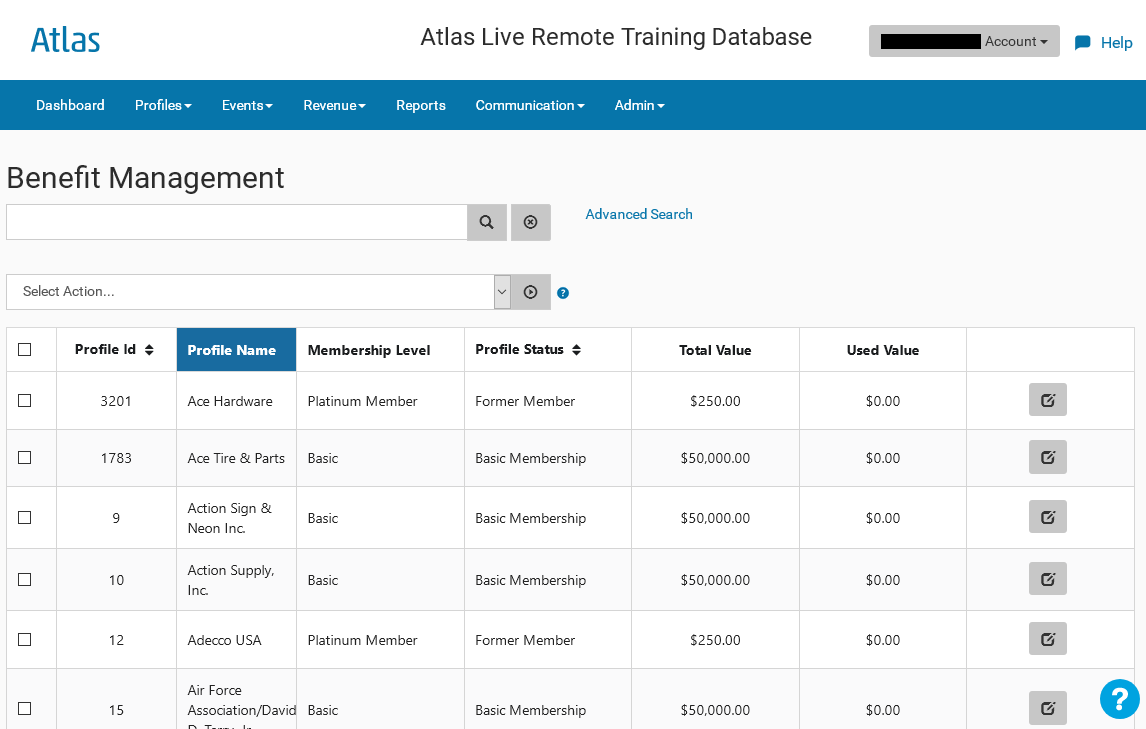 Watch a Training Video:
Related Blog Posts:
The Secret to Retention? Give Members the Benefits they WANT
Shining A Spotlight on Your Association's Member Benefits
4 Benefits of Offering Diverse Membership Options
Training Your Staff To Better Sell Your Association's Member Benefits
----------------------------------------------------------------------------------------------
This feature is included or available for purchase with the following Atlas packages.