To find a list or specific Contact Record for a period of time or user, go to Profiles > Contact Records.
You can enter any/all of the criteria in the search, or leave blank to find all values for that field: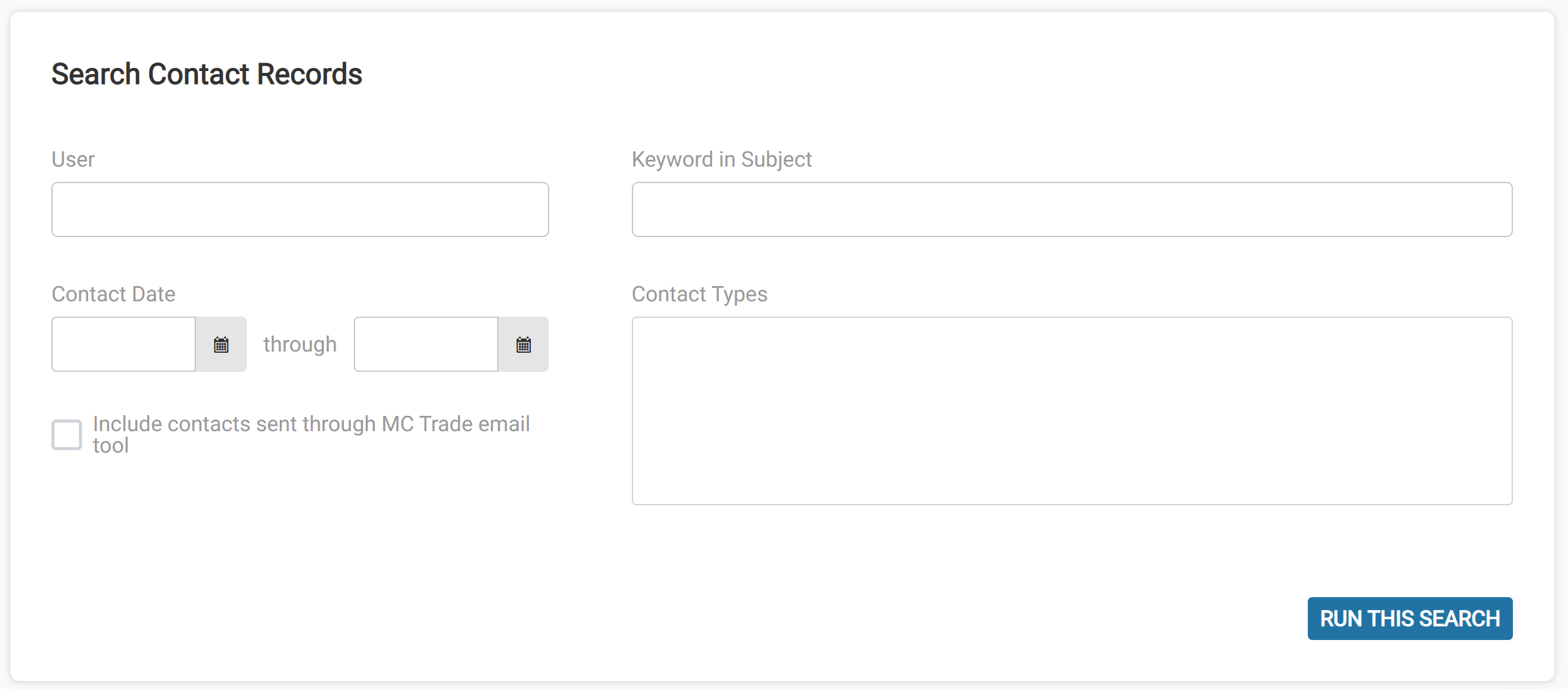 User: this is a text entry field. It is not a dropdown since Contact Records can have the "Contactee" field overwritten with any value, but generally this is the username and/or full name of the system user who made the contact. You can leave this blank to find contacts made by any user.
Keyword in Subject: this is a "contains" search for the exact full text you enter in the Subject of the Contact
Contact Date: this will find all contact records with a Contact Date between the start and end dates entered (including the selected dates)
Include contacts sent through MC Trade email tool: unless this box is checked, Contacts created from all recipients of an email sent through MC Trade directly (Communications > Send Email) will be filtered out of the results.
Contact Types: start typing to display a dropdown of your organization's Contact Types, and select the types you'd like to filter by. You can select multiple Contact Types here.
In the results, you'll get a total record count of the results, and can click through to the profile itself by clicking on the profile name. You can also click Manage to go straight to the contact record page for the profile, where you can add/edit/delete contacts.