If you're migrating a website and domain from another platform, 301 redirects preserve your old URLs by redirecting them to your new MC Trade ones. Your search engine rank for that page is preserved and you don't lose traffic.

All pages on MemberClicks hosted sites end with .html. This is a fairly standard convention. And if your old host followed the same convention then you likely don't need to worry with 301 redirects. But the issue is that every host takes their own approach and not all of them end their pages with .html. Some end with .php or .htm. Some don't have a file extension at all.

So if with your old host you had a page called contact.php and your site has a page called contact.html, you can ensure traffic to that old contact.php link is redirected to the contact.html page by following this short guide.

You'll find the option to configure 301 Redirects under the Settings tab of the site editor. Once you're in Settings, select the SEO section and scroll down to the bottom.
Clicking the Configure Redirects link opens this dialog box.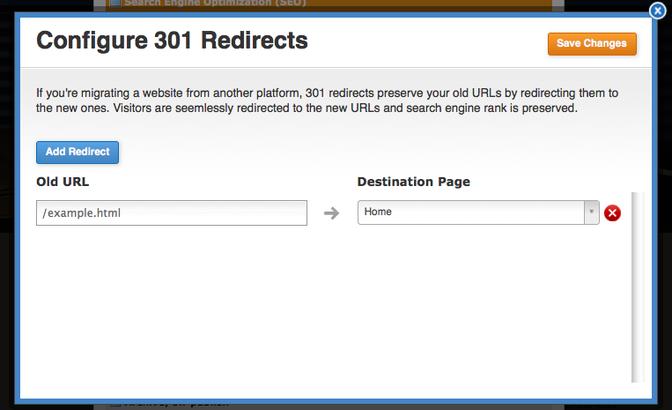 Creating your redirects here is as simple as entering the old address and choosing the equivalent page on your MemberClicks site.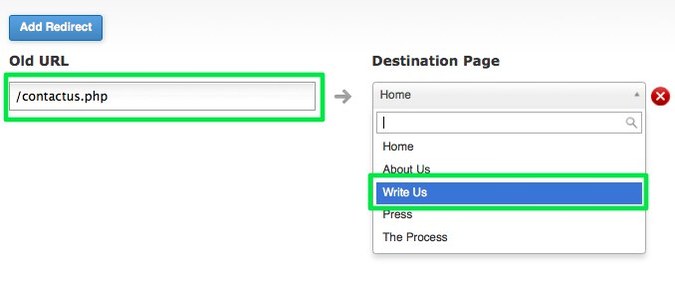 Continue to create new redirects by using the Add Redirect button.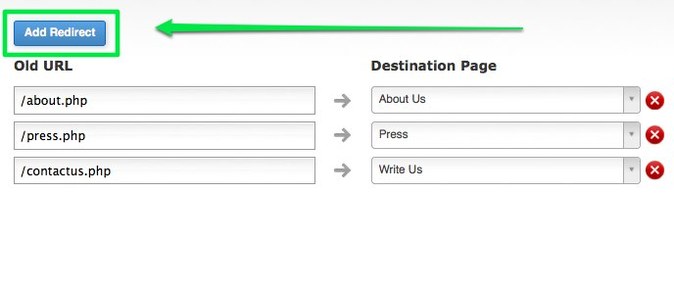 When you're done, click Save Changes. And then Publish the site. Your redirects are now active and working. There is nothing more you need to do and you can set up redirects for as many pages as you need. You can even direct multiple pages from an old host to a single page on your site with us.

Keep in mind this is only viable if you're using the same domain name with us as the one you used with your old host. If you're using a completely new domain with us then individual pages cannot be redirected to your new MemberClicks pages in this same way.