Note that this article applies only to MC Trade clients who have purchased a Premium Website. Click here to learn more.
The YouTube Video element allows you to share videos from YouTube. This element can be found within Multimedia, on the far right of the element bar.
As with any other element, drag it to a page to get things going.
Then click anywhere in the element to bring up the Toolbar. You need to enter the direct link to the YouTube video in the provided field.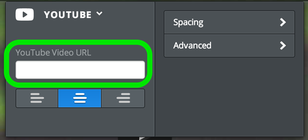 To find the direct link, click the Share button beneath the YouTube video. And copy / paste from there. No other link will work, so be sure to use the one found here.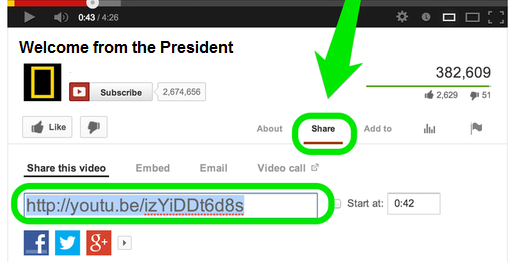 Once you add the link, the video should show up on your page in less that a minute. If it does not show up then you are not using the direct link - please double check that you are copying the proper link using the option noted above.

Once the link is in place, you can determine the size of the video player using the Advanced option in the YouTube element's toolbox.