Once you have set up your Certification Types (click here for more information), you can enter a Certification in any profile.
Open the profile to which you need to add the Certification, and scroll down to the Certifications section on the bottom right side of the profile.

Click Add a Certification.

Select the Certification Type for this certification. Note that each profile can only have one non-expired certification for each Type, so create your Types accordingly.
Select the Certification Date. Note that the expiration date will be calculated based on this date and the length of the certification that you configured for this Certification Type.
Enter the Certification Number (tracking/ID number). This can include letters and special characters if necessary.
Click Save.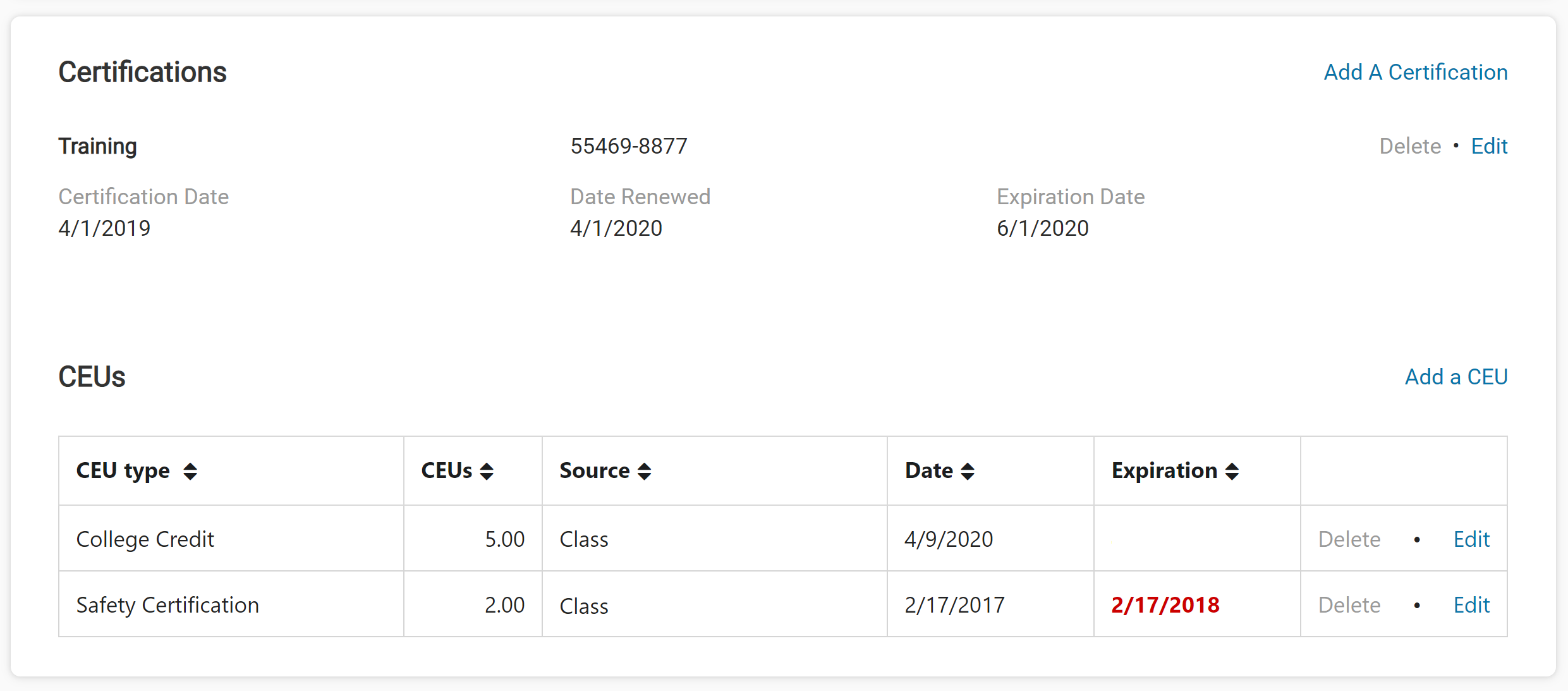 If you need to edit a Certification at any time, click Edit next to the Certification in the view. If the profile renews their Certification, you can click edit and enter the Renewal Date to reset the Expiration Date (while maintaining the original Certification Date as well).
If you've entered Requirements when you set up the Certification Type, you'll see the progress toward those requirements displayed underneath the Certification. All CEUs listed on the CEUs grid that fall within the Certification date range will be listed, whether manually entered or transferred from an event. Click here for more details on entering CEUs.
You can view/export a report of a profile's certifications, as well as summary Certification information, using your Certification Reports.