Adding and editing the relationships between profiles can be done from either the Profile View of any profile, or from the Profile Relationships page by clicking "Manage All" on the Primary Relationships section of any profile:

From either the Profile View or the Relationships screen you can add a new profile that is related to the profile you're viewing by clicking "Relate a NewProfile." This will launch a window that contains the profile name information and relationship settings: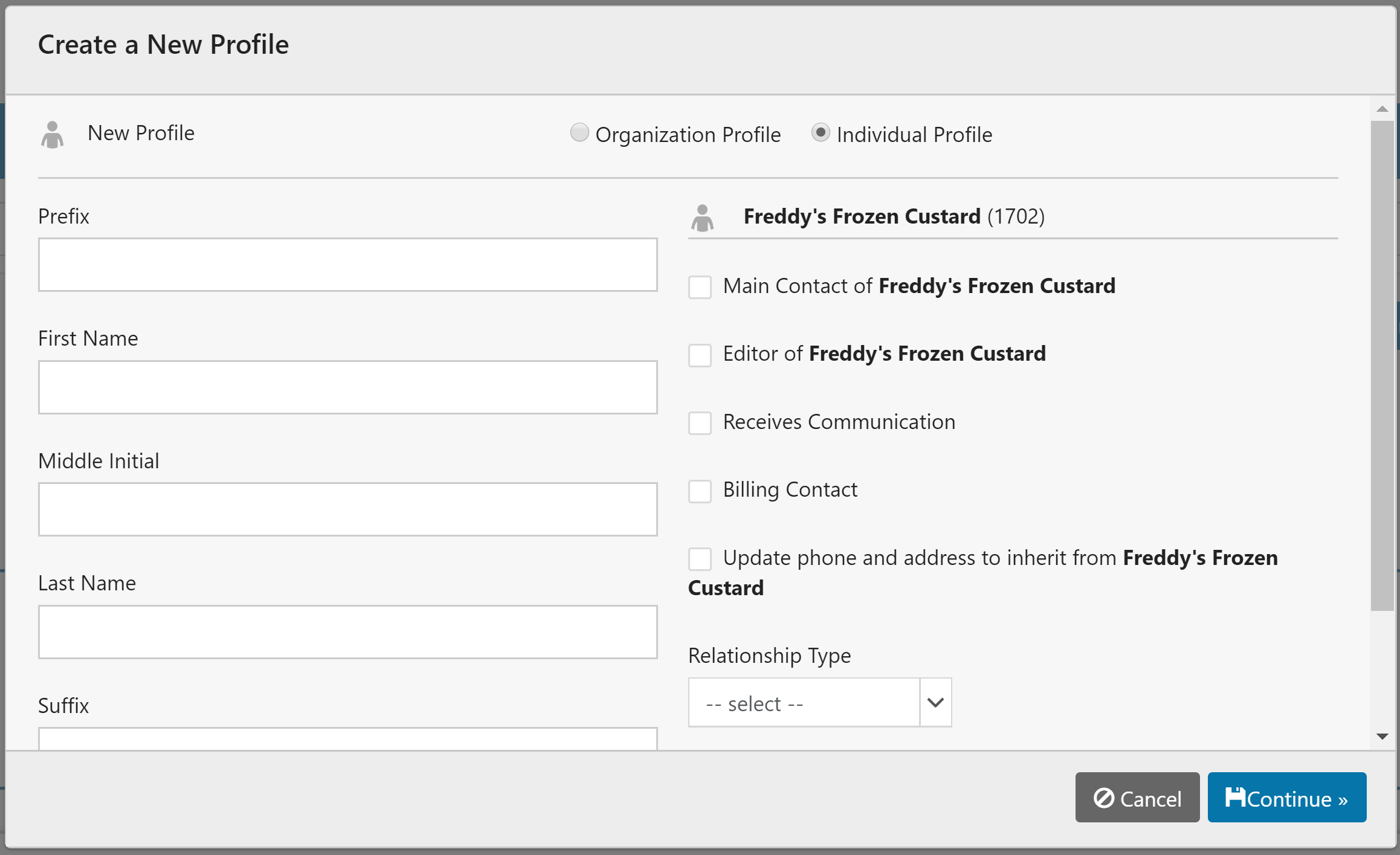 You can change the profile type to Organization if you're creating a related organization using the radio buttons at the top. Enter the profile name fields, then choose the settings for the relationship on the right. Relation Type is required - select how this new profile will be related to the profle you're working from (usually "Employee", or something similar). Then click Continue.
The window will update to contain all profile contact information fields, so you can add additional contact info like email, title, Affiliations, etc. Then click Save.
To relate a profile that already exists to the profile you're viewing, click Relate Existing Profile. A search bar will appear, and you can search by name for the profile you want to relate. Select the profile from the results.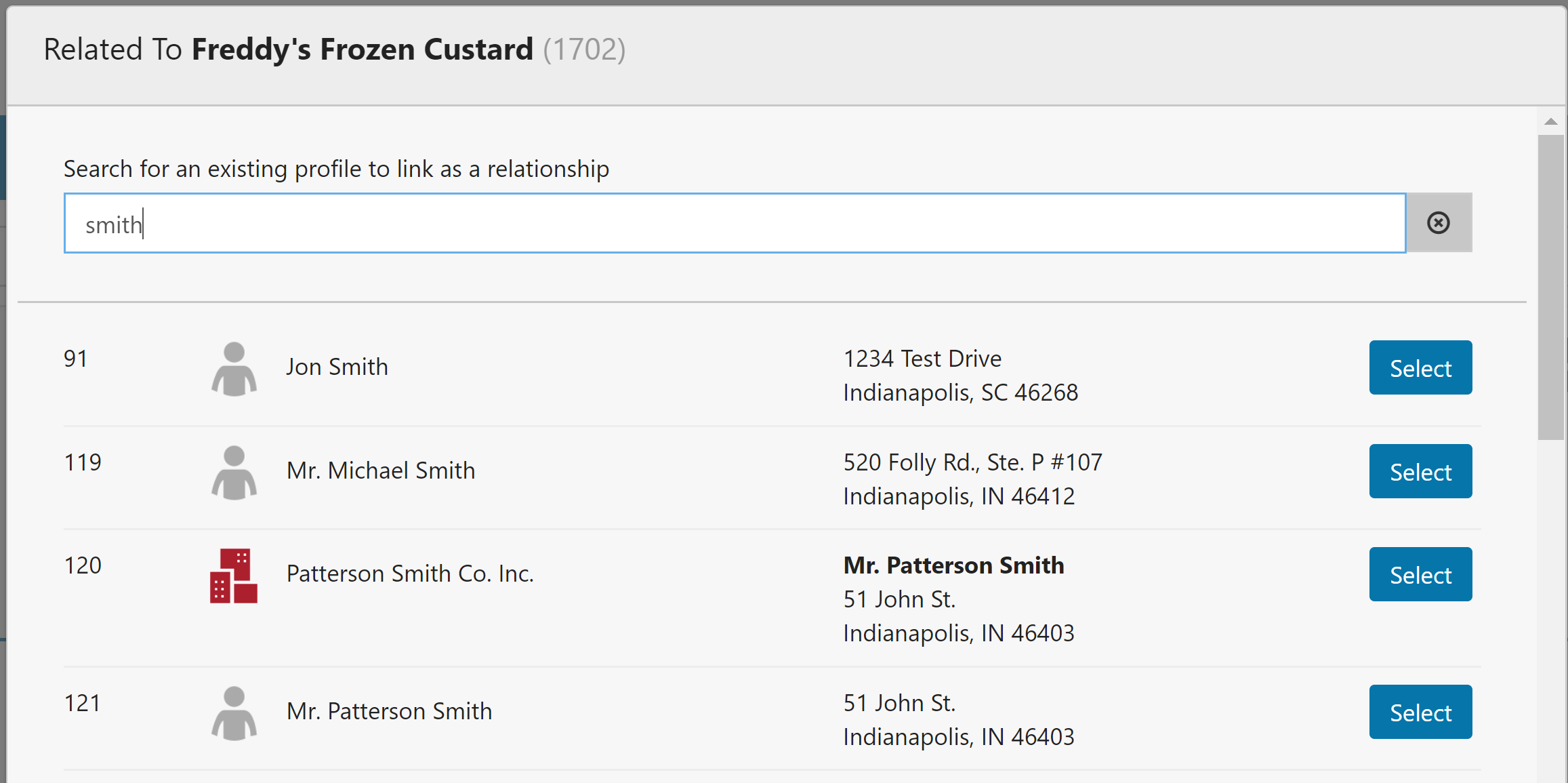 Like with a new profile, you'll then be able to choose all Relationship settings, such as Receives Communication, Phone/Address inheritance, and the Relation Type (required). You can also click to the other tabs in the window (General Information, Affiliations, etc.) to change other profile information, then Save.
To edit any existing related profile, click Manage All from the Profile View. You'll see a grid displaying all of the related profiles, with filters for each column to easily find a profile by name, email, relation type, etc.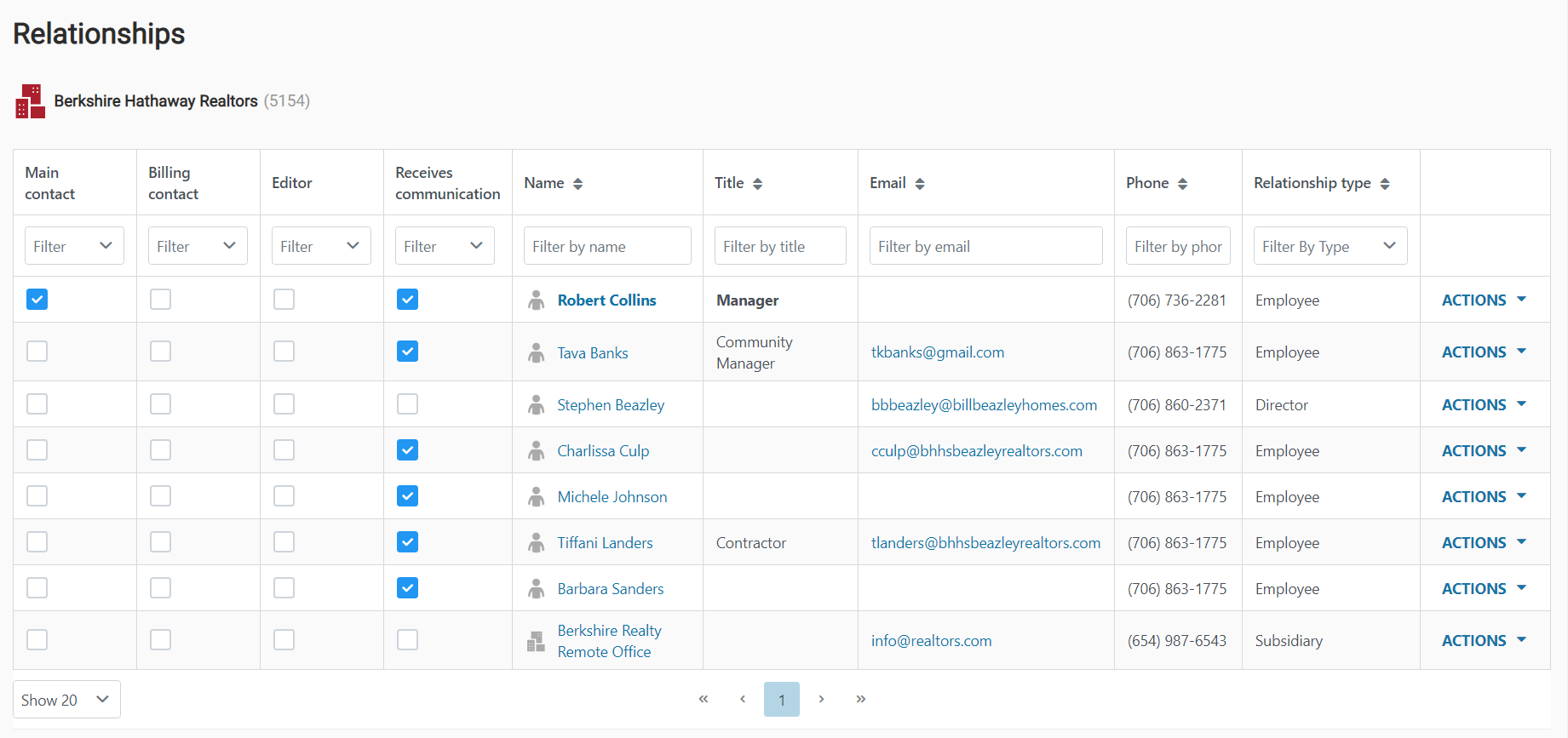 You can easily change any of the checkbox values simply by clicking in the box to check/uncheck the value. Your change will be saved automatically. For example, if there is a new Main Contact, you can simply check the "Main Contact" checkbox for that profile and the data will be automatically updated.
To make more advanced edits, click Edit next to the related profile. You can change the Relation Type, or any profile information, in the window that appears.