Setting up your Association Info is the first step to configuring MC Trade. Most of the information entered will be used throughout this software to make it more user-friendly. For example, when a new Profile is created, the city, state and zip code of the Association will appear by default, assuming that most members are located near your organization. Information entered here will also be the information that is used by default in your website and on many reports. Finally, the logo your public form pages will display is identified here in the Association Info area.
Follow these steps to update your Association Info in MC Trade.
Go to Admin > Association Info. The Association Info screen will appear.
Enter your organization name and contact information. Required fields include an organization email address (this can be an "info@" or even a "noreply@" but is required to prevent errors when sending system-generated email notifications), and your local time zone.
In the

Web Logo URL

field, enter the URL of an uploaded version of your organization's logo that you would like to appear on the public forms of your application (event registration, online join form). If you need to upload your logo and copy the URL, you can find instructions on doing that here: https://atlas.memberclicks.com/hc/en-us/articles/360041272351-Upload-Images-and-Documents-as-Web-Content-browser-version-.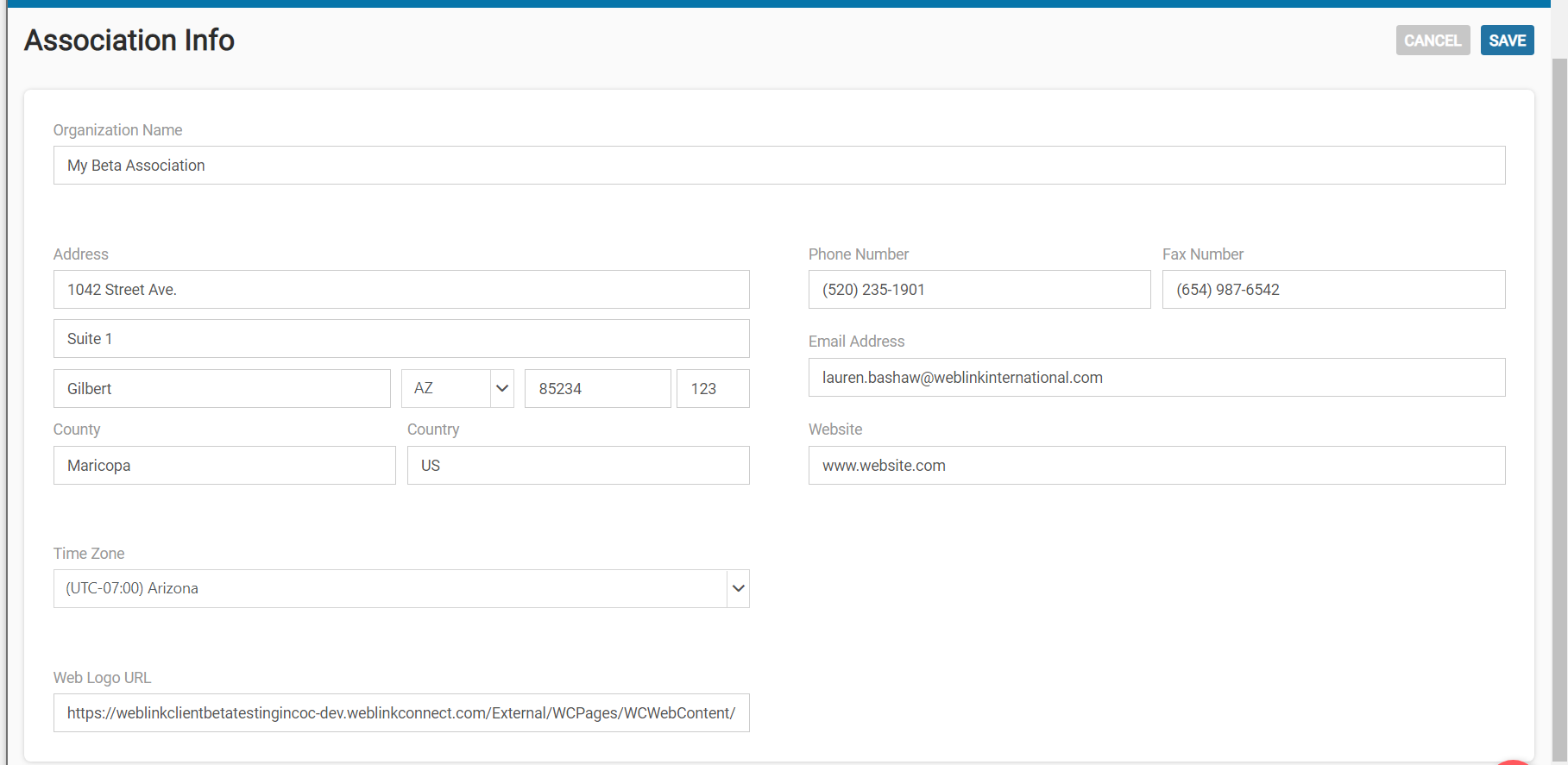 5. Click Save to save any changes.